Just another WordPress.com weblog
Vernissage der podiumensa-Ausstellungen im Wintersemester!
Wann: Donnerstag, 30. Oktober 2014 // 18-20 Uhr
Wo: HU Mensa Nord // Hannoversche Str. 7, 10115 Berlin
MIT SEKT UND SELTERS!
Öffnungszeiten 31.10.2014- 24.4.2015, Mo.-Fr. 10-15 Uhr
Um diese Ausstellung zuzubereiten, habe ich Rezepte kombiniert aus dem Lehrbuch zur Technologie der Malerei für das vierte Studienjahr der Kunstakademie. Ich habe zwei Tüten Müll hinzugefügt, die mehrere Aktivisten, welche sich aus Müllcontainern ernähren, für mich gesammelt haben. Die Pfanne wollte meine Mutter bereits wegwerfen, aber stattdessen habe ich meine Mutter in die Pfanne geworfen. Ich gebe immer Hunde hinzu, um irgendwie ein wenig Kontinuität in meine Arbeit zu bringen. Statt Peking-Ente gibt es einen chinesischen Uhu. Ich versuche meine Sachen nur für eine Nacht zu kochen, weil Andy gesagt hat, dass der, der seine Ausstellung nicht in einer Nacht vorbereiten kann, kein moderner Maler sei. Ich schaffe das fast nie, aber ich bin zu faul, um aufzugeben. Alles ist mit bunter Plastiksoße übergossen
Ich habe mich gefragt, ob es wirklich cool ist, in der TU Mensa Berlin auszustellen, jetzt nachdem ich schon in der Whitechapel Galerie in London ausgestellt habe. Dann habe ich mich mit Uroš Đurić beraten. Um diesen Ort zu beschreiben, habe ich zu ihm gesagt, dass es dort manchmal bis zu zweitausend Besucher proTag gibt. Daraufhin sagte Uroš: Mach dir keinen Kopf, das ist ja wie bei Marina (Abramović), nur dass du nichtmal die ganze Zeit da sein musst.
Recept
da bi spravio ovu izložbu kombinovao sam recepti iz slikarske tehnologije za četvrtu godinu fakulteta i dve kese đubreta što su mi skupili aktivisti što klopaju iz kontejnera. Tepsiju je mama tela da baci , al sam ja ubacio nju u tepsiju, kerove uvek dodajem da bi imao kakav takav kontinuitet u radu. Umesto pekinške patke dodo sam kinesku sovu. Probam da radove ne kuvam duže od jedne noći, jer je Andy reko kome treba više od jedne noći da spremi izložbu nije moderan slikar. Retko kad to uspem, al sam suviše lenj da odustanem. Sve je preliveno šarenom plastikom.
Dvoumio sam se dal je dovoljno kul da izlažem u menzi Tehnološkog fakulteta u Berlinu sad kad sam već izlago i u Whitechapel gallery u Londonu. Savetovo sa Gurugagijem Urošom Đurićem i opisujući mu mesto reko sam da menza ima dnevno i više od dve iljade posetilaca na šta mi je on reko šta te boli uvo imaš posetilaca ko i Marina (Abramović) a ne moraš da blejiš sve vreme u galeriji.
Eröffnung // Samstag, 4. Oktober // 20 Uhr
+DJ Arto Ushan
Gruppenausstellung vom 5. bis 14. Oktober 2014.
Mittwoch bis Sonntag. 16 Uhr – 19 Uhr.
Buchpräsentation // Mittwoch, 8. Oktober // 19 Uhr //
mit Diana Righini "Barricades"
und
Julie Chovin "The Place to Be", (auf Englisch)
Finissage // Dienstag, 14. Oktober // 18 – 22 Uhr
+ Konzert ESÏOM 21 Uhr
https://soundcloud.com/esiom/sets/es-om
https://www.facebook.com/esiom.official?fref=ts
Mit dieser ersten Ausstellung, schlägt das Projekt "MOnuMENTS" einige Möglichkeiten vor, über Monumente im öffentlichen Raum nachzudenken. Die eingeladenen Künstler nutzen oft Ansätze prozesshafter Arbeit, um vergängliche Erinnerungsformen zu schaffen. Sie erproben verschiedene Ideen von Ereignissen im Raum, z.B. spontane Konstruktionen oder kurzzeitige Besetzungen im öffentlichen Raum. Sie versuchen, veränderte Bedeutungen von Monumenten aufzudecken oder ihnen alternative Formen zu geben, intime oder humorvolle Dimensionen eingeschlossen.
With this first exhibition, the "MOnuMENTS" project proposes some possibilities to think about monuments in public space. The invited artists often use aspects of processes for an ephemeral remembrance, they explore various ideas of events in space, e.g. spontaneous constructions and temporary occupations of public space. They attempt to reveal changed meanings and give alternative shapes to monuments, including intimate and sometimes humorous dimensions.
WITH
Julie Chovin www.juliechovin.com/
Caroline Gutlé www.carolinegutle.net/
Jamesdin http://jamesdin.wordpress.com/
Silvia Lorenz http://silvialorenz.wordpress.com/
Julia Mensch http://julia-mensch.blogspot.de/
Diana Righini www.dianarighini.com
Shingo Yoshida http://www.shingoyoshida.com/
Curated by Diana Righini
Tête
Schönhauser Allee 161A
10435 Berlin
A screening of Serbian video art, curated by Zorana Djakovic Minitti and Mia David. Followed by a Q & A by Boshko Boskovic, RU Program Director.
Wednesday October 1st, 2014
7pm – free and open to public
Residency Unlimited
360 Court Street #4 (enter church building through main entrance) Brooklyn, NY 11231
Residency Unlimited is delighted to present "Voyage to Europe – From Life to Death to Life", a selection of videos by Serbian artists, curated by Zorana Djakovic Minitti and Mia David. This video program is part of the wider project dedicated to the 100th anniversary of WWI that is currently the object of multiple probes and mostly relegated to its memory. Prior to New York, this program was featured at Palais Porcia in Vienna (Austria), Modern Gallery in Subotica ( Serbia) ,Collegium Artisticum, Sarajevo, Bosnia & Hercegovina and Gallery Klovićevi Dvori in Zagreb (Croatia) .
The selected artists reflect upon lost and manipulated values that have affected their past, future as well as the present. Being critical towards their own heritage and geo-political context in which they were formed, the video works are questioning the change of principles upon which we make decisions and act.
Screening program:
-Andrea Palašti, The History of Dalmatia, 2007, 11'55''
-Vladimir Nikolic, Rhythm, 2001, 10'45''
-Milica Tomic, One day, instead of one night,,A burst of machine-gun fire will flash. If light cannot come otherwise, 2009, 10′
-Aleksandar Jestorovic Jamesdin, Beli golubovi/White Pigeons, 2014, 4' 32"
-Ana Nedeljković & Nikola Majdak Jr, Rabbitland, 2013, 7′
About the curators:
Zorana Djakovic Minniti is International Projects Coordinator & Curator at the Cultural Centre of Belgrade in Belgrade, Serbia.
Mia David is the Director of the Cultural Centre of Belgrade in Belgrade, Serbia.
—
This project is supported by the Serbian Ministry of Culture in conjunction with the commemorative program of the Centennial of WW1, and the Cultural Centre of Belgrade.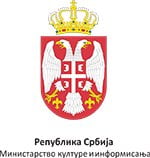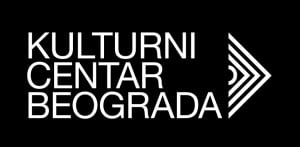 KUNSTHALLE am Hamburger Platz präsentiert
ART WEISSENSEE mit UTA – Werke Unter TAusend (Euro)
Eröffnung am Montag, 15. September 2014, 18 Uhr
Ausstellung vom 16. – 21. September 2014, täglich 14 – 19 Uhr, Gustav-Adolf-Str. 140, 13088 Berlin
Inzwischen bekannt für eigenwillige Interpretationen etablierter Veranstaltungen im Kunstbetrieb meldet sich kurz vor dem Beginn der Berlin Art Week die Kunsthalle am Hamburger Platz mit einer eigenen Messe zu Wort, der ART WEISSENSEE.
In der ersten Ausgabe wird die Verkaufsausstellung »UTA – Werke Unter TAusend«angekündigt. An die 300 Student_innen und freischaffende Künstler_innen bieten ihre Kunstwerke zum Verkauf für unter 1.000 Euro an. Im Rahmenprogramm wird über die Definition von Werten in der Kunst diskutiert. Die ART WEISSENSEE, so die Veranstalter, versteht sich nicht als »Gegenmarkt«, sondern als »Räuberleiter und Stütze, Bilanz künstlerischer Produktion und barrierefreien Zugang zu zeitgenössischer Kunst«. Gleichzeitig läuft in Kooperation mit Läden der Umgebung auch »UHU – Unter HUndert«, eine Fortsetzung der erfolgreichen Verkaufsausstellung des Vorjahres. An der ART WEISSENSEE sind Projekträume in Weißensee, Westwerk (Hamburg), der Süddeutsche Kunstverein und andere beteiligt.
ART WEISSENSEE – Kunsthalle am Hamburger Platz Presents Its Own Art Fair
Known by now for its idiosyncratic interpretations of established events in the art business, just before the opening of the Berlin Art Week, Kunsthalle am Hamburger Platz announces its own art fair: ART WEISSENSEE. The first edition is called "UTA – Werke Unter TAusend« (UTA: Works Under a Thousand). Close to 300 students and freelance artists will offer their works for sale at prices below 1000 euros. The accompanying program will provide a forum for discussion about the definition of value in art. ART WEISSENSEE, the organizers say, does not see itself as a »counter market,« but rather as a »kind of leg-up and support, a stock-taking of artistic production, intended to provide barrier-free access to contemporary art.«Simultaneously, »UHU – Unter Hundert« (Under a Hundred) will take place in cooperation with shops in the neighborhood, a continuation of last year's successful art exhibition and sale event. Project spaces in Weißensee, Westwerk (Hamburg), Süddeutscher Kunstverein and others also participate in ART WEISSENSEE.
weitere Informationen/ more information:
kunsthalle.kunsthochschule-berlin.de
gepard                                                                                                               100% talenfrei
Dokaz da sem toga što imaju love nemci imaju i smisla za humor je da su mi kupili obe slike.
Bio sam u Zagrebu i izlagao u Klovićevim dvorima, saznao da je to prvi put saradnja dve države na tom nivou u oblasti likovne kulture. Potegla se tu rasprava o jeziku što je i za očekivati kada se intelektualci sastanu, prevodili su naslov izložbe sa srpskohravatskog na hrvatskosrpski  jer je kažu običaj da se naslov izložbe daje na jeziku domaćina. U tekstu koji to obrazlaže saznao sam da špekule i klikeri nisu isto, pretpostavljam da su pikule nešto treće, ali ja sam teo da kažem da sam na izložbu došao pravo s Korčule de sam bio šokiran da me u trgovinama uporno nudili kesema kad je jasno da kesa i vrečica nisu isto. Ne može se reći da su vam jaja  ili službeno testisi u vrečici. Čuvate ih u kesi ,a ako ste skloni maštovitom izražavanju možete ih od milja zvati klikerima, špekulama ili pikulama i tu razlike nema.

Put za Evropu | Hoću da govorim o ratu
Voyage to Europe | I want to speak about the war
Radoš Antonijević, Janko Baljak, Boogie, Ivan Grubanov, Uroš Đurić, Siniša Ilić, Aleksandar Jestrović Jamesdin, Dejan Kaluđerović, Srđan Keča, Marko Lulić, Vladimir Miladinović, Mladen Miljanović, Ana Nedeljković & Nikola Majdak Jr., Darinka Pop-Mitić, Reflektor-knjige za slušanje, Milica Tomić, Ibro Hasanović, Vlatka Horvat, Nemanja Cvijanović, Lana Čmajčanin i Adela Jušić
Otvaranje u četvrtak 4. septembra u 20 sati | Opening on Thursday, September 4 at 8pm
Galerija Klovićevi dvori
Jezuitski trg 4, Zagreb
4 – 26. 9. 2014.
U organizaciji Kulturnog centra Beograda | Organized by the Cultural Centre of Belgrade
Projekat je posvećen obeležavanju stogodišnjice Prvog svetskog rata | The project is dedicated to 100th anniversary of the WWI
Prije sto godina Princip je ispalio metak vjerujući u ideju Jugoslavije. Vjerujući u principe. Taj metak je promijenio svijet. 
Stoljeće koje obilježavamo i "proslavljamo" ostavilo je za sobom niz ratova, svaki s većim brojem žrtava od prethodnog. Vrijednost ljudskog života devalvirana je gotovo do besmisla. Pitanje heroja i antiheroja doživjelo je apsolutni trijumf partikularnog interesa.
S povijesne točke gledišta, to stoljeće je sada predmet preispitivanja, uglavnom pripada sjećanju, a ono je itekako povezano s ovim "sada" i "poslije" jer život i smrt podjednako pripadaju budućnosti naše egzistencije. A ukoliko pođemo od teze da je povijest zapravo suvremena "pripovijest", ona koju živimo (B. Croce), potreba za stalnim vraćanjem na prošlost i preispitivanjem identiteta, pojašnjava nam Principe na osnovi kojih djelujemo ili ne u sadašnjosti. 
Suočavajući se s ratovima i odgovornošću, suočavamo se stalno sa skoro istim pitanjima, a to su pitanja o osjećaju stogodišnje nes(a)vršenosti, onemogućavanja napretka, vrijednosne konfuzije i identiteta (osobnog i političkog). 
Gdje pripadamo? Kako nas je ovo stoljeće ratova oblikovalo i utjecalo na naše živote? (radovi Srđana Keče, Aleksandra Jestrovića Jamesdina, Dejana Kaludjerovića) Jesu li nam isti tzv. "okidači" za nevoljno sjećanje s kojim se moramo suočiti da bismo nastavili dalje? I jesmo li spremni da kroz ovu simulaciju sjećanja budemo otvoreni za kritičko promišljanje u odnosu na ponuđene narative iz nedavne prošlosti? (radovi Darinke Pop-Mitić, Vladimira Miladinovića, Siniše Ilića, Ibre Hasanovića) U kojim oblicima je nasilje preživjelo? (radovi Milice Tomić) Kakav je naš javni prostor danas? (radovi Uroša Đurića, Aleksandra Jestrovića Jamesdina, Ane Nedeljković i Nikole Majdaka Jr.) Gdje počinje, a gdje završava jedna ideologija? (radovi Ivana Grubanova, Vlatke Horvat) Zašto je važno govoriti o ratu? (rad Lane Čmajčanin i Adele Jušić) Protiv čega i kako se danas borimo? (radovi Nemanje Cvijanovića).
Kao i uvijek, za naći odgovore će svatko morati uložiti vlastiti napor, ali vjerujemo da je i ova izložba u Zagrebu jedan korak dalje u promišljanju stogodišnjeg gnjeva koji preživljava širom Europe. Činjenica da je riječ o zajedničkoj inicijativi kulturnih institucija Srbije i Hrvatske govori u prilog gore navedenoj ideji.
Jer pokazalo se (tačno, tačno, tačno) da
Ubojice nose noževe
Neubojice topove.
Praska snažno nebo psalam IKS utopiji
I tko će korigovati napadaj na sotonu.
Tko?
(B-pesma-B, Dragan Aleksić, 1921.)
Pojedinac. (I zato, hoću govoriti o ratu u prvom licu jednine)
Zorana Đaković Minniti
Mia David
Projekat podržali / Supported by: Umetnici / Artists
SARAJEVO Collegium Artisticum
14. Avgust – 24. August
"Na prostoru gdje prošlost preplavljuje historiju događaji se ocjenjuju sami po sebi, bez racionalne provjere, izvan kontrole povjesnog uma" 
(Predrag Matvejević iz teksta "O mojoj melankoliji – Balkanu").
Učestvuju: Radoš Atanasijević, Edin Vejselović, Ivan Grubanov, Aleksandar Jestrović Jamesdin, Srđan Keča, Marko Lulić, Vladimir Miladinović, Vladimir Nikolić, Marko Timanić, Milica Tomić, Ibro Hasanović, Nemanja Cvijanović
Izložba u Sarajevu je deo šireg projekta Kulturnog centra Beograd (KCB) pod nazivom Put za Evropu – sa Principom ili bez njega koji je zamišljen kao niz izložbi savremene umetnosti čiji se sadržaj i forma menjaju u zavisnosti od konteksta i prostora s obzirom da nije reč o putujućoj izložbi već o nizu » stanica « vizuelnog istraživanja na teme principa, identiteta (ličnog i kolektivnog) , odnosa između političkog i ličnog, između istorije i života u proteklih sto godina.
This slideshow requires JavaScript.
Izložba na drugom spratu nezavršene hale iza osnovne škole u Mionici.Ulaz slobodan.Izložba traje.